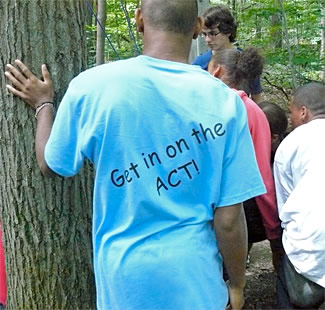 ACT for Youth
Bronfenbrenner Center
for Translational Research
35 Thornwood Drive, Suite 200
Cornell University
Ithaca, NY 14850
act4youth@cornell.edu
About Us
The ACT Youth Network is the place for young people in New York State to have their voices AMPLIFIED and HEARD! With a focus on health and youth leadership in New York State, the ACT Youth Network is a resource that:
Creates opportunities for youth to be heard by decision makers
Connects policymakers to young people's ideas and knowledge
Supports health and leadership among young people
Links youth to one another to share ideas, challenges, and strategies
The ACT Youth Network NYC is a panel of young adult and teen consultants that meets monthly to provide youth perspectives on health-related media and research projects. Led by Sara Birnel Henderson and Michele Luc of ACT for Youth, meetings are held at the offices of Cornell University Cooperative Extension - New York City.
Meet the ACT Youth Network NYC!
Upstate youth are convened on an as-needed basis to inform New York State Department of Health projects and policies. Heather Wynkoop Beach is the Youth Engagement Coordinator for upstate New York.
The ACT Youth Network is sponsored by the ACT for Youth Center for Community Action, a partnership among Cornell University's Bronfenbrenner Center for Translational Research, Cornell University Cooperative Extension of New York City, and University of Rochester Medical Center.