Deciding to Have Sex
The decision to have sex is yours and yours alone to make.
You may not be ready to have sex and that's OK.
Knowing where you stand will help you take control.
Before you have sex, ask yourself these questions:
Do you really want to have sex?

Having sexual feelings is exciting - but those feelings don't mean you're completely ready for sex and all the things that can come from having sex. It's worth taking some time to think about what you really want, and what you're ready for.


Is this the person you want to have sex with?

How is your relationship? Is this someone you trust and respect?


Are you able to talk with your partner?

Sometimes people let themselves go further sexually than they really want to. Learning how to communicate well can make a relationship great.


Is this the kind of sex you want to try?

You may feel ready to do some sexual things, but you might not want to do others. Everybody has their limits! Take control by thinking about your own limits, and talking with your partner about where you draw the line. Remember, you can always choose NOT to have sex.


Do you understand what can happen when you have sex?

Sex can expose you to sexually transmitted diseases (STDs) and HIV, and vaginal intercourse can lead to pregnancy. Get informed about safer sex before you start to have any kind of sex.


Is there a parent or an adult you trust who you can turn to with questions and for support?

It's really helpful to have an adult to talk with about relationships, sexuality and decision-making. Here are some ideas for talking about sex with your parents.
Sex and Your Health
Having sex and staying healthy takes some thought and planning. If you're having sex, there are ways you can have healthier,
safer sex
. If you're in New York State, learn how to
get services in New York State
to help you stay healthy. Here are some other questions to consider: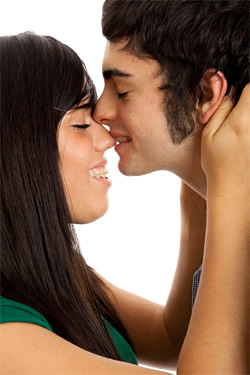 Do you know how to prevent STDs and HIV? Do you know how to use birth control, including condoms?


Do you know your own health status?

If you're having sex, you probably want to take care of yourself and be responsible to your partners. Get tested, get treated: check on your STD/HIV status regularly.


Do you know your partner's health status?

If you're going to have sex, it's a good idea to talk to your partner about STDs, HIV, past relationships, and using condoms or dental dams. TeensHealth can help you plan for Talking to Your Partner About STDs.
If you have an STD
, it's important to tell your current and recent partners. TeensHealth has ideas about
Telling Your Partner You Have an STD
.
In New York City, you can tell your partners by email using a free inSPOT New York City e-card. You can send it anonymously if you choose. Some other cities and states are also served by inSPOT.